Marcel and Sandrine Guy, France
Hello,my name is Sandrine GUY, born CACCIOPPOLI. I'm the sister of Lionel CACCIOPPOLI.
I live in YZEURE in ALLIER. My husband is called Marcel GUY.
I have two children of a first marriage Alexis (18 years) and CÚline (16 years), and two other children with Marcel, Maxence-Olivier (6 years) and MaŰva (2 years).
My father is called Antonio CACCIOPPOLI. He was born on July 28, 1931.
I was born on October 8, 1962. My father is a musician. Maxence-Olivier learns the battery with his grandfather. I shall send you photos of the family in the days to come. Kisses of Allier
.......
Hello Giuseppe, as promised some photos, the first one, it's me in the daytime of my marriage with Marcel, on October 5th, 1996, then Marcel and me the same day, and our 4 beloved children.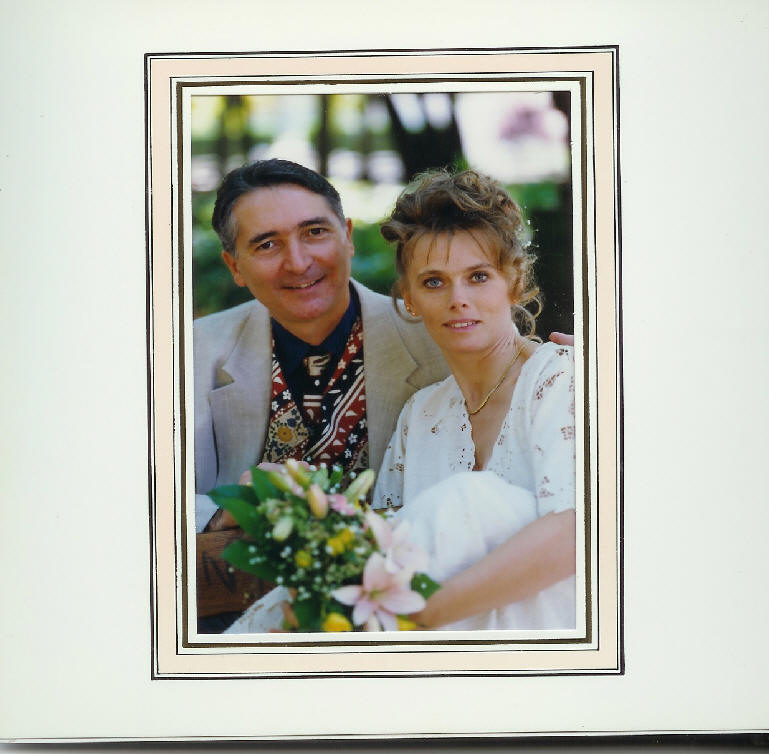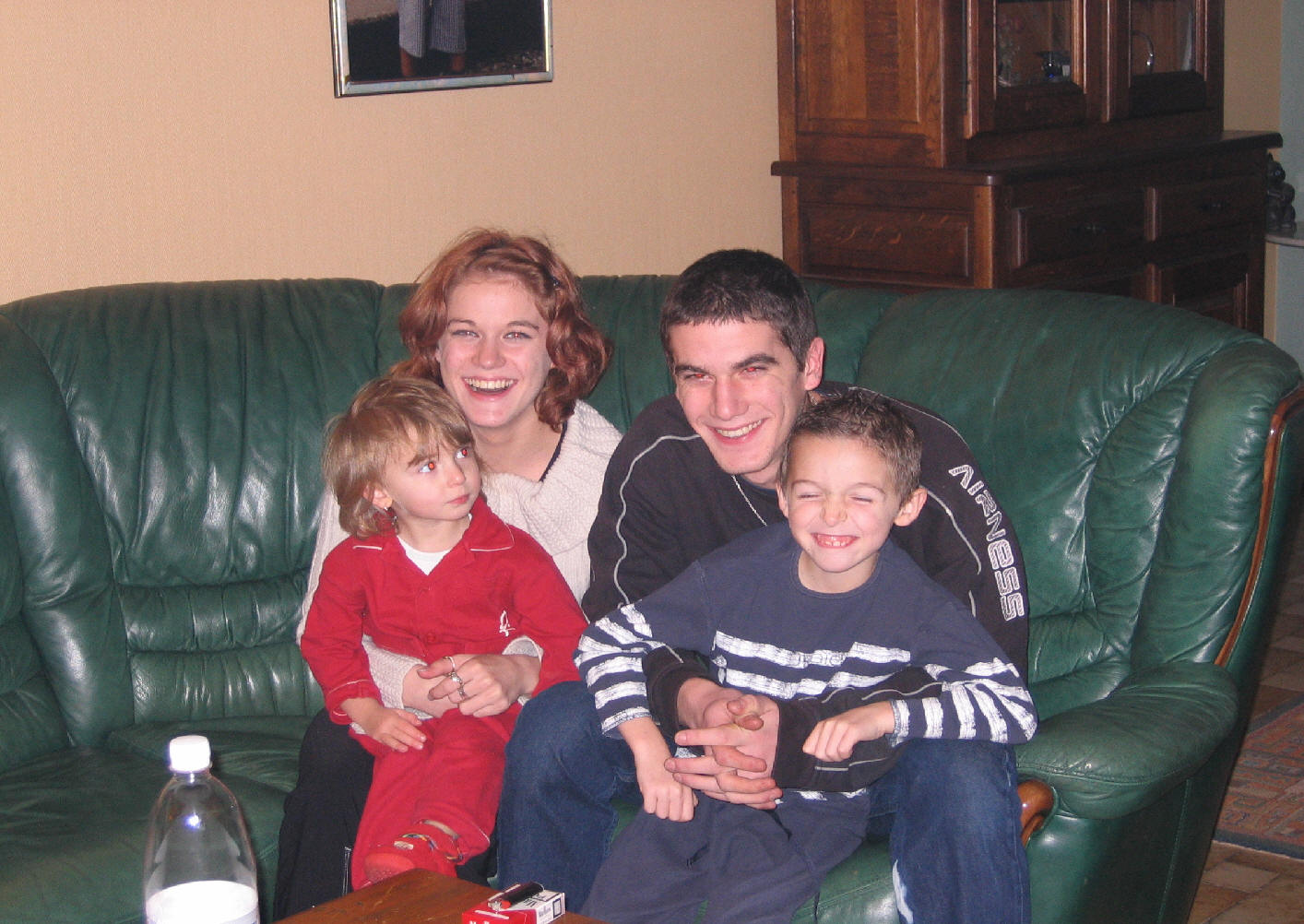 My father will give me more ample information on to the arrival of his family with FRANCE an on to our previous history.
I think that my grand-father and grand-mother were born near NAPLES. I can, if you wish it, to give you more information about their names, their first names and their date of birth.
According to my father, we have family in AMERICA, but my grand-parents having died, we don't know about it much more. I remember, that when I was quite small (approximately 6 years, in 1980) an uncle to my father had come with one of his cousins who was 16 years old about in the time. I don't know their names, but they had come from AMERICA.
It's true that i would like to find a part of my family, certainly burst in a big continent further to the exodus of the Italians towards other countries in the years 1920-1930, I think.
I do quite favor to you and big kisses to all yours family.
Sandrine GUY