Recent comments about this web site
February 18, 2008
Hi my name is Selina Lisciotto I am 32 years old. I am 1 of 3 girls from Maryanne Dundas(Caccioppoli). My grandfather was Giulio Caccioppoli.
I live in Sydney Australia and I am 1st cousin to Julian, Andre, Ashley and there are so many others.
October 16, 2007
Grazie x avermi risposto..ecco una Mia foto! Paolo Caccioppoli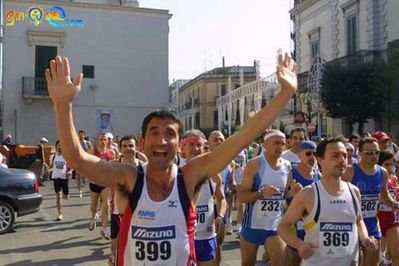 October 15, 2007
Ciao, mi presento; Paolo Vincenzo Caccioppoli, abito a Conversano( Bari) terzo di 5 fratelli, nato nel 1966, sapevo che esistevano dei Caccioppoli nella zona di Napoli; ma non credevo, che ce ne fossero.....tanti altri..nel mondo!!! sono stato in zona il 4\02\2007 x la mezza maratona(Castellamare\Sorrento).....e respiravo..un'aria..FAMIGLIARE..ciao..nu SALUTONE a tutti i CACCIOPPOLI.....
September 30, 2007
Hello - my mother's maiden name was Caccioppoli. She came to America with her sister and two young cousins in 1920 from Vico Equense. She had one brother and two sisters. We have been to Vico often. The first time I went I already knew my mother's sister but I met her brother. My Aunt had five children and my uncle had two. All but one of these first cousins is still alive. When we were there last October, we visisted with my cousin Anna Marie. Her daughter had given birth to triplet boys the summer before. Whenever we go, our cousin Franco takes us on a tour of the town. He shows us the house where my mother was born, the church she attended, the castle where our grandmother cooked for some royal family, etc. There is a plaque on one of the streets that tells of a Caccioppoli who served in the lst World War. We love it there and especially love the cousins. When we see them, it is like we have known them all our lives. My sister Norma has a lot of our Caccioppoli family history.
Keep up the good work on the Caccioppoli family history. My sister had made up and continues to make up for each of our mother's 16 grandchildren albums of family history with pictures and narrative.
Sincerely,
Irene Ercolano Elber
***